SPIE's businesses demand a high degree of proximity to its customers. For this reason, the Group ensures that each of its employees fully understands his or her responsibility. This effort has led to the adoption of the zero corruption rule, which is applied by every team. 
This focus on ethics also led to the creation of the ethics management system in 2003, which was later expanded following the passage of the Bribery Act in the United Kingdom in 2010. In addition, business ethics training has been set up for all managers. The goal is to help managers improve the way they respond to real issues they may face in the context of their business. 
In their willingness to ensure full compliance with our rules and procedures, the members of the Executive Committee have reviewed and adjusted the ethics policy, basing on both the "Principles of business ethical conduct" and the "Ethics principles implementation guide". 
Concerning suppliers, audits for all partners are performed. An internal and external communications system has also been set up for this issue.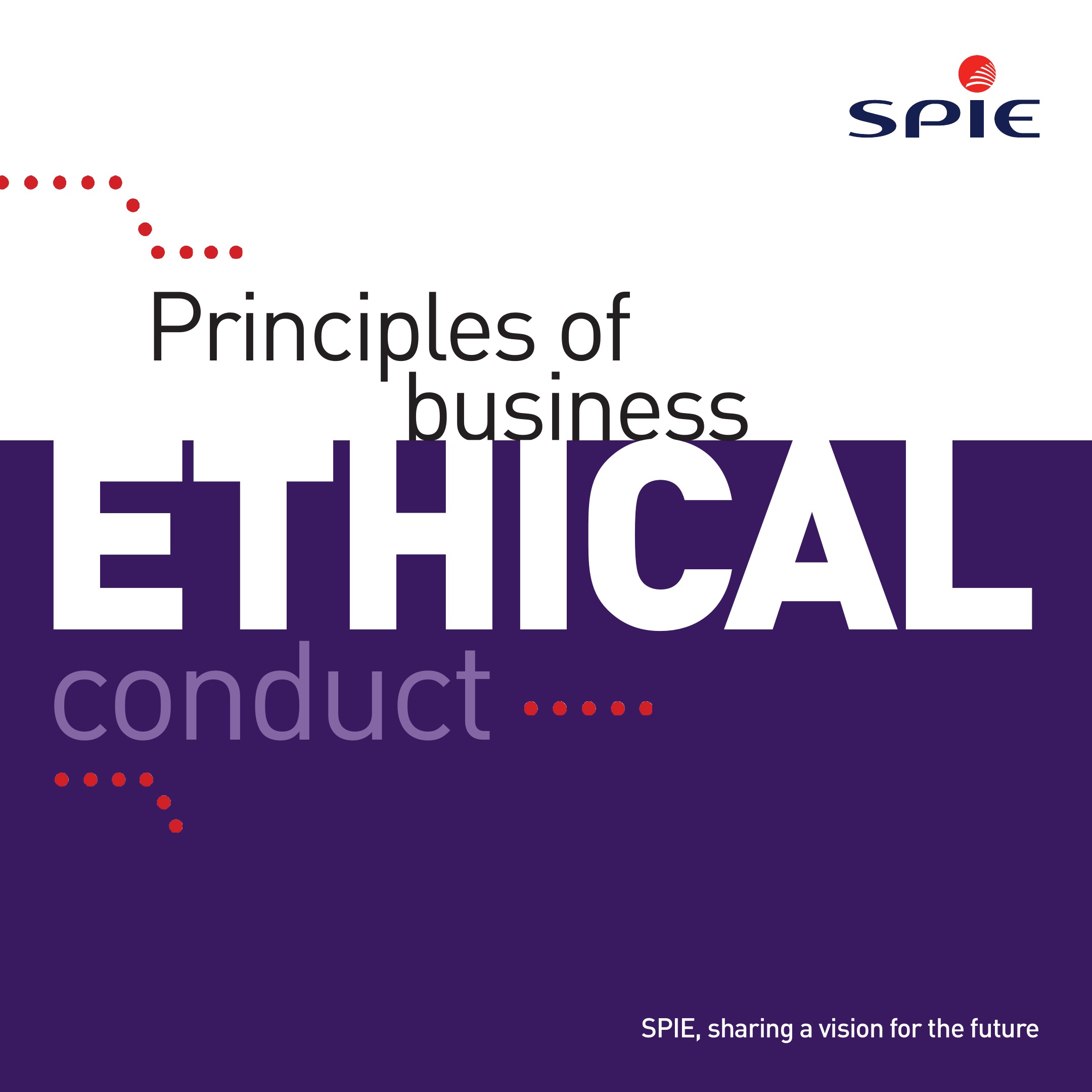 Principles of business ethical conduct
This ethical commitment is supported by the the members of the Executive Committee through "
Our Ethical Principles
". The SPIE ethical policy is set in the "
Principles of business ethical conduct
" brought to the attention of all employees, who have also been provided with an implementation guide to help them understand thoses principles and adopt good habits.
contact
SPIE SA (Head Office)
Parc Saint-Christophe 10, avenue de l'Entreprise
95863 CERGY-PONTOISE Cedex
France
Tel. : +33 (0)1 34 24 30 00
e-mail : contact@spie.com